Register a return
Free and easy returns
Fill in our RMA form and we'll get back to you within 2 business days! It is a short form and we do not ask questions to which we already know the answer (such as your name, bank account, etc.). For a smooth handling of your returns or repairs, we recommend that you read our return conditions carefully.
Complete information for a faster answer
For a quick processing of your request, it is important that we receive the following information from you:
What is your order (invoice) number? You will find this in the order confirmation email and in (the top right corner of) the invoice that you have received from us.

Which products do you want to return? If you want to return one product from an order that contains several, make sure it is clear which product it is.

Why do you want to return? This is not mandatory, but sometimes with some help and information we can turn initial disappointment into satisfaction.

In case of a repair: give a clear description of the complaint. With a good description of the complaint, we can start the repair for you faster. This also regularly makes clear what is causing the problem and we may be able to solve it immediately.
Benefit from a Kenners account!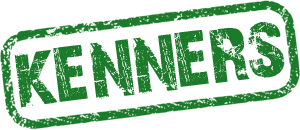 Click here to register an account for the following benefits:
Arrange your orders and returns faster in all our shops from now on.
Have faster and more efficient access to our customer service.
Always access to all your order details and invoices.
Save discount in all web stores of Kenners.
Fill in the RMA form